Stainless woven 1.5 mesh: 15.0mm aperture
SS1.5M15G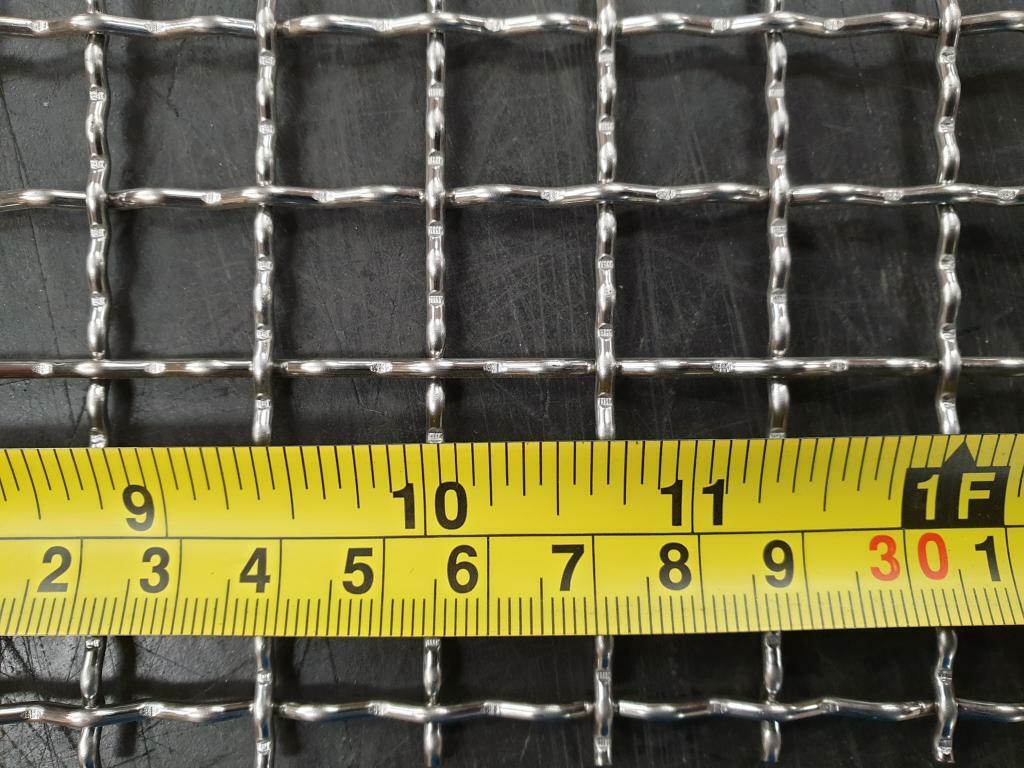 Specifications:

Mesh count (openings/inch): 1.5

Standard wire gauge: 15 (wire diameter: 2.0mm)

Aperture: 15.0mm

Open area: 77.8%
Please note we do not offer for sale lengths between 0.5m and 4m; unfortunately, it is prohibitively awkward and time-consuming to cut and pack these mesh lengths. However, you can buy a 0.5m length panel. Otherwise, lengths of 4m and greater are available.
Aperture (mm):11.1
Wire diameter (mm):1.60
Mesh count:2